UGC NET Notification: NTA has released the notification regarding the UGC NET 2021 examination date which will be conducted from 2nd May to 17 May 2021 i.e 2,3,4,5,6,7,10,11,12,14 & 17 May 2021.The application process for UGC NET(National Eligibility Test) is to select eligible students for the post of Assistant Professor and/or JRF, Junior Research Fellowship award in Indian universities and colleges started from 2nd February and its concluded on 2nd arch 2021. The Last Date has been extended to apply for NTA UGC NET 2021 Exam which is 9 Mar 2021 (up to 11.50 p.m.).  Eligible candidates may apply through the official website @https://nta.ac.in/
UGC NET Last Date Extended Notice
UGC NET 2021 Exam Date:
NTA has released the notification regarding the UGC NET 2021 examination date which will be conducted from 2nd May to 17 May 2021 ( Extended 9 Mar 2021 up to 11.50 p.m.). The application process for UGC NET(National Eligibility Test) is to select eligible students for the post of Assistant Professor and/or JRF, Junior Research Fellowship award in Indian universities is started from today. Postgraduate with 55% minimum marks may appear for the UGC NET exam.
The University Grants Commission National Eligibility Test is conducted twice a year for selecting thousands of eligible students. In UGC NET December 2019 session, a total number of 7,93,813 candidates appeared out of which 60,147 were qualified for the Assistant Professor post and 5,092 qualified for both JRF & Assistant Professor. Check out the eligibility criteria for UGC NET 2021 and apply online by paying the required application fee.
How To Fill UGC NET 2021 Online Application Form 2021?
Step I: Registration Page
Fill in the basic information and note down the system generated Application No.
(i) Candidate's Name/ Mother's Name/ Father's Name as given in the Secondary School Examination or equivalent Board/University Certificate in capital letters
(ii) Date of Birth in dd/mm/yyyy format as mentioned in Secondary School Examination or equivalent Board/ University certificate.
(iii) Mobile Number and e-mail Address – Candidates must provide own Mobile Number and e-mail address.
Note: Only one e-mail address and one Mobile Number are valid for one application.
Step II: Fill in the complete Application Form:
(a) The applicant fill all the required credentials in the form.
Personal information: includes, name, gender, parents' name, mobile number, email address, date of birth, etc.
Permanent address : includes address, pin code, state code district etc.
Educational Qualification: the applicant required to fill the details of educational qualification which includes Name of the Course, Name of the College, Year of Passing, percentage of marks required etc.
-After all the details are filled, candidates need to click on the "Next" button.
Step III: Uploading of scanned images & Signature
Candidate's Photograph & Signature should be in JPG/JPEG format only
The size of the scanned image of the photograph should be in between 10kb to 200kb.The photograph need not be attested.
The size of the scanned image of the signature should be between 4kb to 30kb .The candidate should put his full signature in running hand writing on white paper with Black Ink pen and scan for uploading.
Step IV : Payment of Fee and Status of receipt of Online Application Form with Fee. Make payment of fee through SBI /Syndicate/HDFC /ICICI Payment Gateway (Debit/Credit Card or Net Banking/Paytm) and keep proof of fee paid.
Download save and print copy of Confirmation Page after successful remittance of fee for your record and future reference.
(b) All the steps for submission of Online Application Form, Uploading of Candidate's photograph, Candidate's signature, Payment of fee and Printing of Confirmation Page can also be done separately.
(c) Once finally submitted, particulars in certain specific fields may be changed only during correction window.
Note: The application particulars entered can be edited before final submission of the Application Form.
UGC NET 2021 Application Fee:
Fee Payable by Candidates
General/Unreserved
Gen-EWS(Economically Weaker Sections )/ OBC-NCL (Non Creamy Layer)
SC/ST/PwD/ Transgender
Rs. 1000/-
Rs. 500/-
Rs. 250/-
UGC NET 2021 Important Schedule:
Online Submission of Application Form
2nd February – 2nd March

 

Last date of successful transaction of fee through Credit Card/Debit Card/Net-Banking/Paytm
3rd March 2021( Extended 9 Mar 2021 up to 11.50 p.m.)
 

 

Fee Payable by Candidates

General/Unreserved
Rs. 1000/-
Gen-EWS*/ OBC-NCL**
Rs. 500/-
SC/ST/PwD/ Transgender
Rs. 250/-
Processing charges & Goods and Services Tax (GST) are to be paid by the candidate, as applicable
Correction in particulars of Application Form on the website only
12 March 2021 to 16 March 2021 (up to 11.50 p.m.)
Successful final transaction of fee
02 February 2021 to 10
March 2021 (through
Credit/Debit Card/Net
Banking/UPI and PAYTM
Service up to 11.50 p.m.)
Downloading of Admit Cards from NTA website

will be notified later

Dates of Examination
2,3,4,5,6,7,10,11,12,14 & 17 May 2021.

Duration of Examination
180 minutes (03 hours) No break between Paper 1 & Paper 2
Timing of Examination
First Shift: 9.00 am to 12.00 pm
Second Shift: 03.00 pm to 06.00 pm
Centre, Date and Shift for Candidates
As indicated on Admit Card
Display of Recorded Responses and Answer Keys
To be announced later on website
Website(s)
www.nta.ac.in, www.ntanet.nic.in
Declaration of Result on NTA website
will be notified later
UGC NET 2021 Examination Schedule:
Dates of Examination
2,3,4,5,6,7,10,11,12,14 & 17 May 2021.

 Shifts
First Shift
Second Shift
Timing of Examination
09.00 am- 12.00 pm
03.00 pm- 6.00 pm
Duration of Examination
03 hours
Entry into the Examination Centre
7.30 am – 8.30 am
12.30 pm -1.30 pm
Entry in the Examination Hall/Room
8.45 am- 9.00 am
1.45 pm- 2.00 pm
Test Commences
9.00 am
3.00 pm
Test Concludes
12.00 pm
6.00 pm
UGC NET 2021 Exam Pattern
| | | | | |
| --- | --- | --- | --- | --- |
| Paper | Marks | Number of Questions (All Are Compulsory) | Duration (First Shift) | Duration (Second Shift) |
| I | 100 | 50 | 1 Hr (9:30 am to 10:30 am) | 1 Hr (2:00 pm to 3:00 pm) |
| II | 200 | 100 | 2 Hr (11:00 am to 1:00 pm ) | 2 Hr (3:30 pm to 5:30 pm ) |
UGC NET 2021 Age Limit
No maximum age limit is prescribed for Lectureship or Asst. Professorship.
For Junior Research Fellowship; the maximum age limit will be 30 years

Relaxation: A relaxation of up to 5 years is provided to the candidates belonging to OBC (Noncreamy layer, as per the Central list of OBC available on the website: www.ncbc.nic.in) SC/ST/PWD/Transgender categories and to women applicants.

Relaxation will also be provided to the candidates with research experience, limited to the period spent on research in the relevant/related subject of post-graduation degree, subject to a maximum of 5 years, on the production of a certificate from  appropriate authority.
Three years relaxation in age will be permissible to the candidates with L.L.M. Degree.
A relaxation of upto 5 years is provided to the candidates who have served in the armed forces subject to the length of service in the armed forces up to the first day of the month in which the concerned UGC-NET is to be held.
Total age relaxation on the above ground(s) shall not exceed five years under any circumstances.
UGC NET 2021 Eligibility Criteria
Candidates who have appeared for their qualifying master's degree (Final year) examination and whose result is still awaited can appear in the UGC NET 2021 Examination.
OR
Candidates who have secured at least 55% marks  in Master's Degree OR equivalent examination from universities/ institutions recognized by UGC in Humanities (including languages) and Social Science, Computer Science & Applications, Electronic Science etc.are eligible for this Test.
And
For Reserved Category: The Other Backward Classes(OBC)/ Scheduled Caste(SC)/Scheduled Tribe(ST)/ persons with disability(PwD) category candidates who have secured at least 50% marks in Master's degree or equivalent examination are eligible for this test.
UGC NET 2021 FAQ
Q1. What is UGC-NET 2021?
Ans.UGC-NET is a test being conducted to select the suitable candidates for Assistant Professor and Junior Research fellowship posts in authorized indian college and university.
Q2. Whether the examination will be offline or online?
Ans. This will be a computer-based test and will be conducted through online mode only.
Q3. Is there a criterion for negative marking?
Ans. There are no negative marks for incorrect responses.
Q4. How to Apply for UGC NET May Exam 2021?
Ans. The details regarding the submission of application is available on the NTA website i.e. www.ntanet.nic.in. No other means or mode of application will be accepted.
Q5. When will be the exam conducted?
Ans. UGC NET 2021 May examination date i.e. from 2nd May to 17 May 2021.
Q6. What will be the Timing of Examination?
Ans. The examination will be held in two shifts i.e. First Shift: 9.30 am to 12.30 pm Second Shift: 2.30 pm to 05.30 pm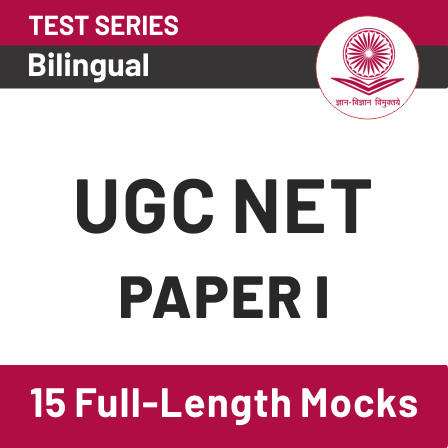 Source link