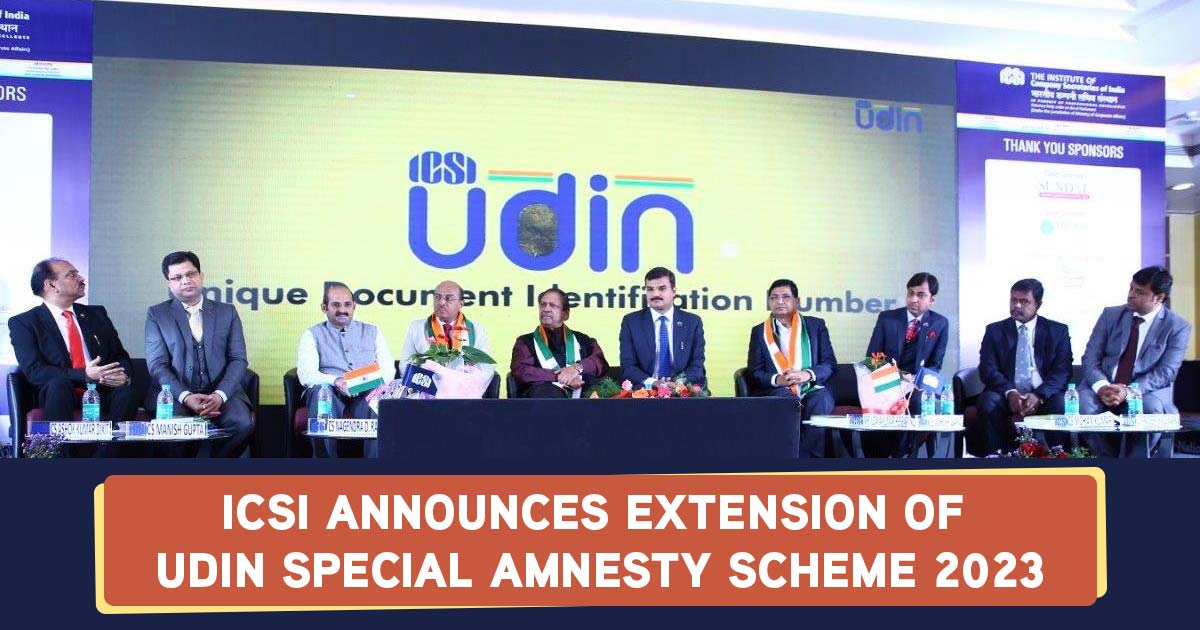 The Institute of Company Secretaries of India (ICSI) Unique Document Identification Number (UDIN) Amnesty Scheme, 2021 is executed by the institute for acknowledging the practical issues in building UDIN and other issues which the members are facing because of the current pandemic.
The policy shall come into force from 20th April 2021 to 15 May 2021 and is then extended to 31st May 2021. It is a one time opportunity for the members to cancel, amend and generate the UDINs. 
Due to the present condition of covid-19 and other hurdles faced through the members the institute has take upon to prolong the ICSI UDIN Amnesty Scheme, 2021 till June 15, 2021.
Read Also : ICSI Declared the extension eCSIN Amnesty Scheme 2021
All the active UDINs generated through the effective date of ICSI Unique Document
Identification Number (UDIN) Guidelines, 2019 i.e. October 1, 2019 is to be formed till the validity of the policy which lasts for 15th June 2021 will be liable to claim for the advantage of the policy. The other conditions of the policy will be the same as it was before. 
Read more official Announcement : Click here
Source link